Girls Night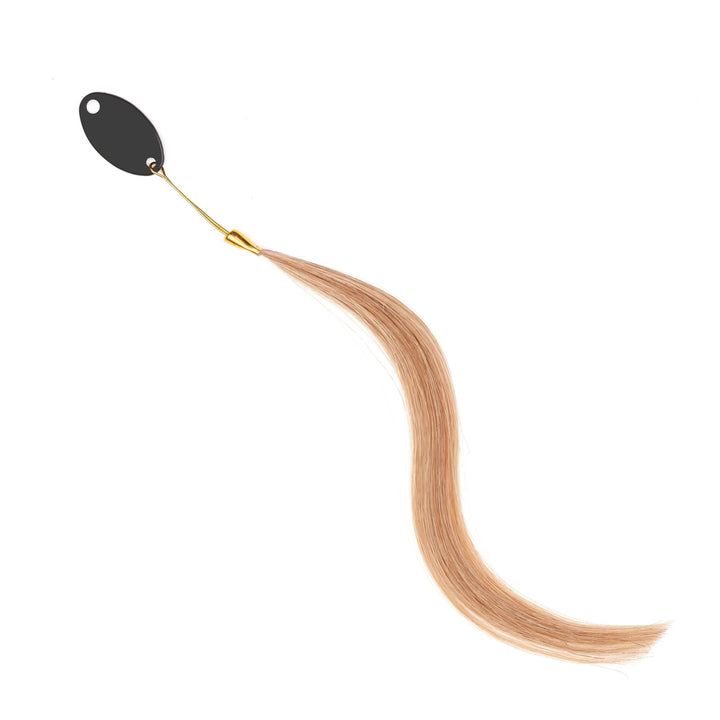 Product image 1
Product Description:
You will be the life of the party on Girls Night in this beautiful naturally warm dirty blonde shade.  Girls Night is one of our most popular colors as it blends seamlessly with various shades of blonde. 
Bellissa Hair swatches and color rings are for color matching purposes ONLY and are NOT the same quality as your actual set of Bellissa Hair extensions. Bellissa Hair swatches come as a small color strand sample of the hair color to provide you with a sample of the shade.  We know that color matching can be a hit or miss, which is why we offer color swatches to provide our customers with a small sample of what the color will actually look like in person. At Bellissa Hair we want to ensure that our customers are able to find the perfect Bellissa shade to match their hair.
Are you new to the world of clip-in hair extensions? Or, are you simply not sure which Bellissa Hair shade is the perfect match for you? Are you a salon owner or hair stylist that specializes in hair extensions and want to provide a selection of colors to choose from? No worries! We have you covered with an insanely gorgeous selection of colors and styles to choose from. Eliminate the guesswork and shop our swatches and color rings to find your perfect Bellissa shade! 
Bellissa Hair provides individual swatches of all of our 25 shades, a full color ring with all 17 Bellissa Hair shades offered from our Classic and Seamless Collections, a Custom color ring with 8 additional beautiful Bellissa shades exclusive to our Custom Collections, as well as our beautiful family of colors rings which include our Blacks & Browns, Blondes, Highlights, Ombres & Balayage.
 Each set of Bellissa Hair extensions also comes with a tester piece, for you to try out for color matching purposes and to ensure the length is right for you before opening your full set of hair. If the tester piece is not the right shade or if the length isn't right for you, simply return to exchange for the right shade and length!  If it is the right shade and length, and you are ready to empower your inner Goddess, simply add this tester piece to complete your full 10-piece set!   This gives our customers the convenience and opportunity to order their set of extensions with ease and peace of mind! So, if you are confident of your shade and want to order your set of Bellissa Hair extensions right away, we have you covered with the tester piece that we provide in every set!